The Professionals In Indoor and Outdoor Rock Climbing
EST 2001 03 52213101
Indoor to Outdoor Climbing Course
Coming up on the 29th of June at 6:00pm. Our Indoor to Outdoor Course is a 2 hour rundown to help your transition to the outdoor, with important rope and hard skills, as well as those soft skills that will help you outside. Check out our Events on our FB page, or get in touch with us too book a spot. https://www.facebook.com/events/392856452868777
Geelong's Indoor Climbing Centre
The Rock Adventure Centre has been Geelong's vertical obsession since 2001.  With a huge variety of climbs from beginners to experts, gear shop, cafe and an extensive bouldering and training area - The Rock has all your climbing needs covered.
Bouldering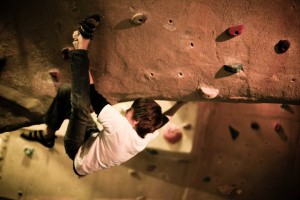 Upstairs, we have our MASSIVE bouldering cave, with over 500m² of constantly changing problems of every style and grade.  Fully padded floor, climbers of all ages and skill levels can get up there to test physical limits, and train for strength and endurance.
Climbing for all ages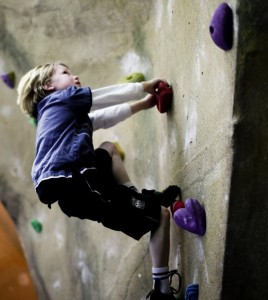 The Rock caters for kids of all ages, ask us about our Birthday Parties!
Where are we?
Rear 403 (Barwon River End) Pakington St,
Newtown, Geelong
Phone 5221 3101
Opening Hours
School Term Times:
Monday - Friday 4pm-9:30pm
Saturday 10:00am-5:00pm
Sunday 1:00pm-5:00pm
Public Holidays 12:00pm-5:00pm
(Closed over Xmas Public Holidays)
School Holiday Times:
Monday, Wednesday, Friday, Saturday, Sunday 12:00pm-6:00pm
Tuesday and Thursday 12:00pm-9:30pm
Google maps Virtual Tour
The Rock is a great place to climb, but if you haven't been here it can be hard to understand the place. Click on the link below and you get to experience The Rock almost like you were here with a virtual tour. Go ahead, give it a try and have a look around.
Over 100 Climbs on 25 walls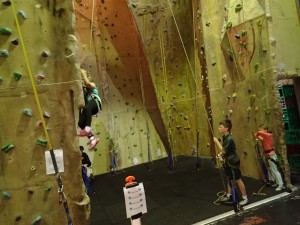 With walls up to 12 metres high, an extensive roped climbing area with 2 auto belays and 23 top rope set-ups to choose from - over 100 climbs to test every level.  Routes are changed often to create new challenges for regular climbers.
Lead Climbing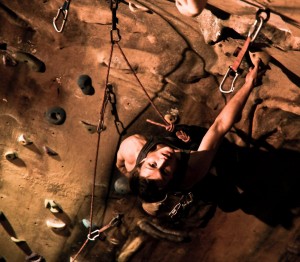 For experienced climbers, 11 walls are equipped for lead climbing, with routes up to 15m long.  Bring your own rope, and preferred belay device. If you have not lead here before, you will need to go through a lead check, call first to make sure we can accommodate you.
Training areas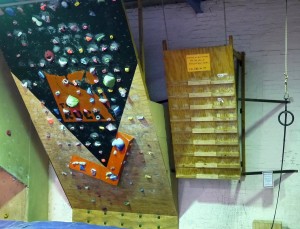 Extensive training area for intermediate and advanced climbers, stretching area, campus boards & now with a 2016 set Moon Wall, check out https://moonboard.com/
Gear Shop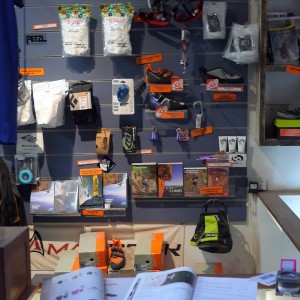 Climbing equipment shop, with all your climbing needs: Chalk, chalk-bags, guidebooks, shoes and much more.  We also welcome orders for gear not in stock.  More info on our Gear Shop page.
Had a 7th birthday party here. It was great fun and the staff were excellent. Probably the best birthday party venue I've been to
Amazing birthday party for Max at The Rock adventure centre. The staff were truly wonderful - giving their help and expertise with the rock climbing, in addition to putting on a great birthday party. Nothing was too much trouble for the staff and their attitude was great. Absolutely 5 star effort. Thanks guys, we will definitely be back
Good climb experience. Downstairs was great. Upstairs had recently been flooded. Still accessible but strong wet smell. Staff were great. Plenty of good climbs to try. Shoes can be hired.
wide variety or different levelled climbs and extremely nice staff. they are very help full and refresh the holds often so you get new challenges. good place 🙂
Shelley Wright
17/12/2021
Friendly knowledgeable staff, great community of climbers, great facility for all abilities, highly recommended.
Staff was very nice and understanding, very patient with newbie climbers.
Excellent climbing gym in Geelong, great routes downstairs on the ropes and large selection of Boulder problems upstairs. The staff are amazing, and the rock has a real community feel amongst the climbers, it's great.