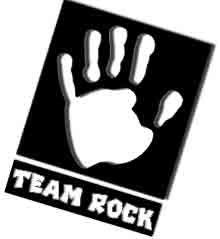 Team Rock is a Term Program designed to give teens between the ages of 12-17 a chance to learn and improve rock climbing and bouldering skills. You choose to meet once or twice a week with a ROCK instructor, with a third session without an instructor. It's a cool way to connect with other teen climbers, make friends, get fit & get on the rock!
Rock Climbing is now on the 2021 Olympics, the beginning of an Olympic dream could start right here at The Rock.
We cover everything you need know about climbing… that includes; Climbing & Bouldering Techniques, Equipment & Safety Instruction, Stretching, Flexibility & Strength Training.
At the end of each term you can join us for a day of OUTDOOR CLIMBING & ABSEILING at nearby You Yangs, Staughtonvale or Werribee Gorge.
New members are always welcome anytime throughout the term.
TIMES: School Term 2020
4:30pm-6:00pm Wednesdays
10:00am-11:30am Saturdays
COSTS:
Costs include Entry & Harness Hire
CASUAL RATES: $30 per session
(Outdoor trip is $90)
OR
DISCOUNTED TERM* PACKAGE – ONLY $400
Includes 2 Weekly facilitated Indoor Sessions as well as unlimited climbing outside the Wednesday and Saturday sessions (hire gear charges apply) & Outdoor Trip!
Term Package Payment Option:
Pay $250 upfront and 3 x $50 installments.
* Depending on the term, that's about 10 weeks or up to 20 sessions!
Some images of Team Rock in action: