The Staff at The Rock.
These are the people who are going to help you begin Your Vertical Obsession!
Richard Lodge – Owner and manager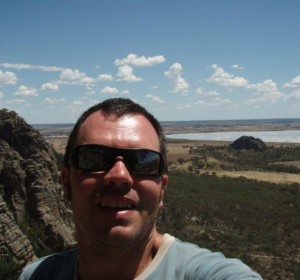 I enjoy…Rock climbing, Bouldering, Surfing, Kite Surfing, Mountain Biking, Mountain Boarding, Traveling and Hanging out at the crags with mates, that is the best bit of all.
Qualifications/Experience…. I am a Qualified Multipitch A.C.I.A  guide and have been guiding outdoors since 2001. I am a level 2 I.R.G.O.A instructor and have been here at the Rock since 2001. I have been climbing since 1992 and have climbed throughout Australia and also the world. I have also competed extensively with a 2nd place in the 2018 National Lead titles and a 3rd at the National Boulder titles in 2018. I have also route set for both state and national boulder and lead titles.
I like working at The Rock because…. Fun and enjoyable atmosphere where I can meet different people and introduce them to climbing indoors and take them right through to the outdoors.
Matt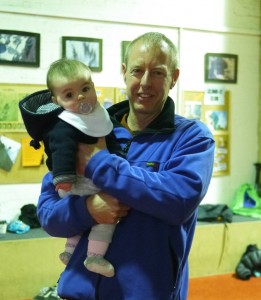 I've worked at the Rock since Oct 2012.  I love guiding outdoor trips and working with the 'younguns' in Team rock and Climb It Club.  I have been climbing for 10 yrs and came to love climbing at age 30, as I learnt to Trad climb at Mt. Arapiles through my Diploma of Outdoor Rec.  Climbing for me is the grand daddy of outdoor pursuits and the best way I know to enjoy mountain / cliff environments.  I come from a skateboarding, surfing, snowboarding background.  These days when I'm not at work, you can find me in the ocean, the mountains or playing my drums!
1998 – 2001 Lived and worked in Edinburgh, Scotland.  2004, Snowboard Instructor Remarkables, N.Z.  2005, Diploma of Outdoor Recreation.  2006 – 2010 Wilderness Therapy worker with Outdoors Inc., Melbourne.  I work as a volunteer for the Pathways Foundation and Palliative Care team of Barwon Health.  I am currently studying a Cert 4 in Fitness, as my interest and knowledge in healthy movement, nutrition, and systems of the body grows.  I have traveled extensively throughout Australia, Europe Asia and Northern India.  
In all of time there has never been another you.  Life is a gift, get into it.  Look after the Earth and our oceans.
Rory
I've worked at The Rock since 2012, and am currently studying a Bachelor of Exercise and Sport Science at Deakin University.  I enjoy most sports, dancing and trying new things, I like climbing because of both the physical and mental challenges -  it's a great work out combined with problem solving, and even if you're struggling with a climb, everyone's happy to help out with advice.
Rock instructor since 2012; have a Diploma in Indonesian Language, Cert IV in Fitness & and Allied Health & First Aid.  Comps: 1st C-Grade 2014 Nationals & 3rd B-Grade at 2014 State titles
I enjoy working at The Rock because there's always something new to learn.  There are lots of great people and it's a fun environment!  I love being able to aid people with their goals, reaching new heights and achieving things they never imagined possible!