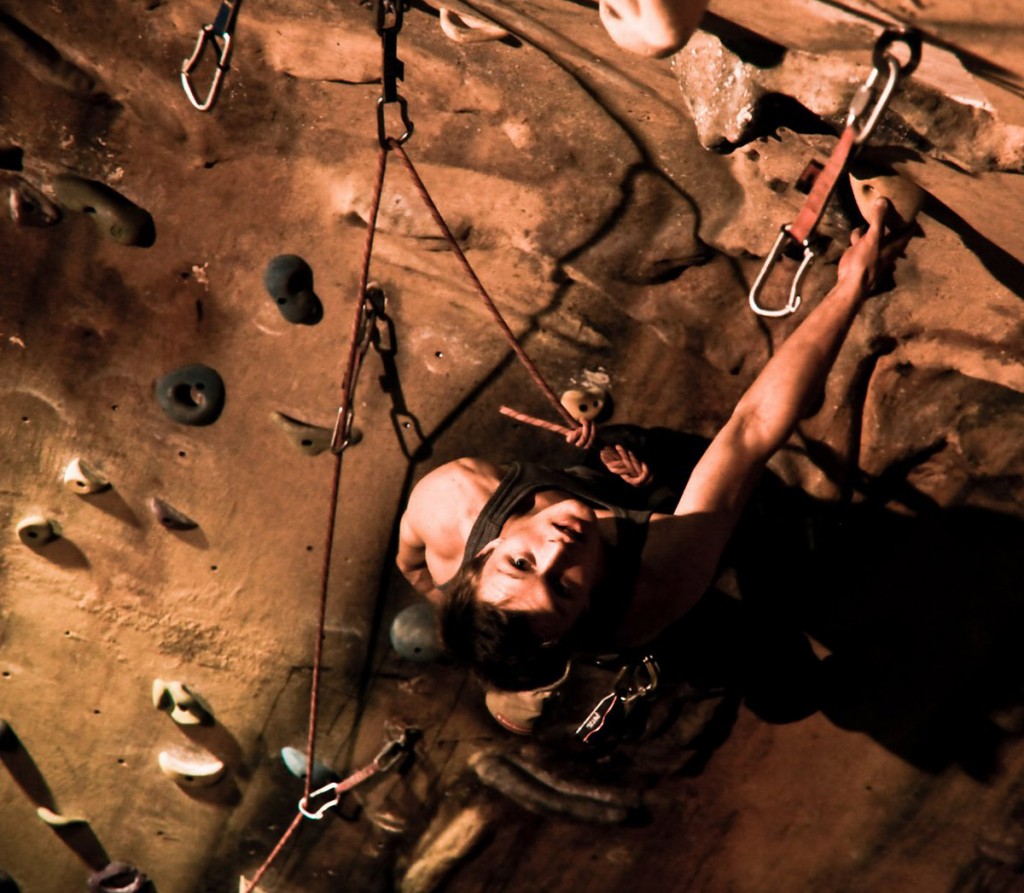 11 of our walls are equipped for lead climbing, with routes up to 15m long.
Bring your own rope, and your preferred belay device (eg any GriGri / Tube-Device is ok).
If you have not lead here before, you will need to go through a lead check. You can do this most days; but please call first to make sure we can accommodate you.
We also have some quickdraws and anchors installed within reach of the ground, so beginner lead climbers can practice clipping, and also the re-threading anchors to practice for outdoor climbing.