This is our old homepage... please check out the new link below
https://rockadventures.com.au/homepage
Rear 403 (Barwon River End) Pakington St,
Newtown, Geelong
Phone 5221 3101
Opening Hours
School Term Times:
Monday - Friday 4pm-9:30pm
Saturday 10:00am-5:00pm
Sunday 1:00pm-5:00pm
Public Holidays 12:00pm-5:00pm
(Closed over Xmas Public Holidays)
School Holiday Times:
Monday, Wednesday, Friday, Saturday, Sunday 12:00pm-6:00pm
Tuesday and Thursday 12:00pm-9:30pm
Google maps Virtual Tour
The Rock is a great place to climb, but if you haven't been here it can be hard to understand the place. Click on the link below and you get to experience The Rock almost like you were here with a virtual tour. Go ahead, give it a try and have a look around.
School Holiday Hours
School Holidays start this Saturday the 17th of September, our hours will be 12pm till 6pm everyday and 9:30pm Tuesdays and Thursdays. We will be closed Saturday the 24th of September, but open every other day through the holidays.
Geelong's Indoor Climbing Centre
The Rock Adventure Centre has been Geelong's vertical obsession since 2001.  With a huge variety of climbs from beginners to experts, gear shop, cafe and an extensive bouldering and training area - The Rock has all your climbing needs covered.
Bouldering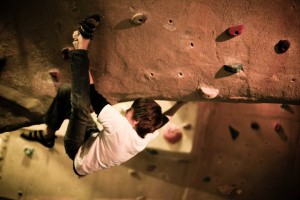 Upstairs, we have our MASSIVE bouldering cave, with over 500m² of constantly changing problems of every style and grade.  Fully padded floor, climbers of all ages and skill levels can get up there to test physical limits, and train for strength and endurance.
Climbing for all ages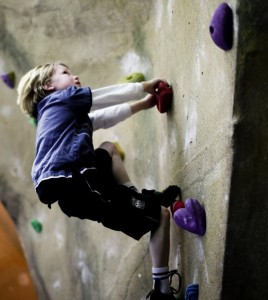 The Rock caters for kids of all ages, ask us about our Birthday Parties!
Over 100 Climbs on 25 walls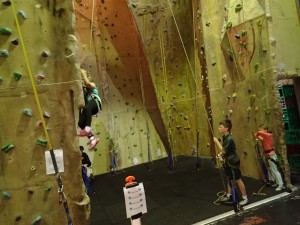 With walls up to 12 metres high, an extensive roped climbing area with 2 auto belays and 23 top rope set-ups to choose from - over 100 climbs to test every level.  Routes are changed often to create new challenges for regular climbers.
Lead Climbing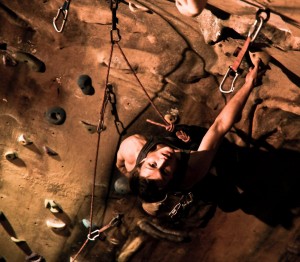 For experienced climbers, 11 walls are equipped for lead climbing, with routes up to 15m long.  Bring your own rope, and preferred belay device. If you have not lead here before, you will need to go through a lead check, call first to make sure we can accommodate you.
Training areas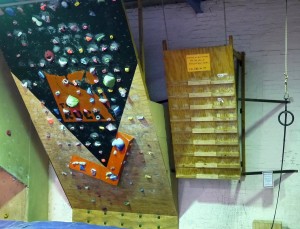 Extensive training area for intermediate and advanced climbers, stretching area, campus boards & now with a 2016 set Moon Wall, check out https://moonboard.com/
Gear Shop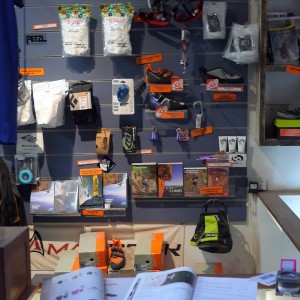 Climbing equipment shop, with all your climbing needs: Chalk, chalk-bags, guidebooks, shoes and much more.  We also welcome orders for gear not in stock.  More info on our Gear Shop page.
The ROCK social media
(Working on a fix to display here)